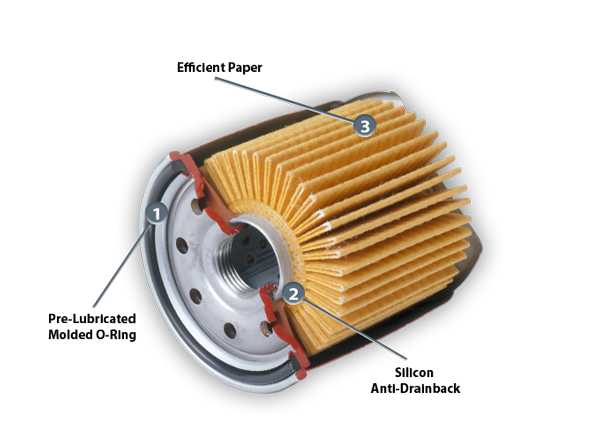 Filters are a critical part to the health of your vehicle. Without oil, gas, air, and other filters, your vehicle would be susceptible to contaminants that could cause wear and damage to parts inside your engine.
Filters remove contaminants such as dirt, carbon and particles of metal from your car before they wreak havoc on your engine. For such an inexpensive part of your vehicle, filters are a critical component to your engine. With all that in mind, how do you find the best filter? Here are a few things to consider.
Don't be cheap
Oil filters can range in price from $5 to $20. While you may be tempted to go for the cheaper oil filter, the more expensive oil filters will be able to remove more contaminants on a single pass than cheaper ones.
Get the right one
A common problem is purchasing the correct oil filter for your vehicle. Most oil filters look the same so it can be deceiving. Read the product catalog to make sure you are buying the right filter.
Know your filter
Some filters are meant to last 3,000 miles. Others last longer at 6,000 miles. If you purchase a 3,000 mile filter you need to change it every 3,000 miles. The filter loses its effectiveness once you go beyond it's suggested lifespan.
Our service department knows exactly what your vehicle needs. Our service advisors thoroughly go through all the filters in your vehicle and will explain why you may need cleaning or replacing. For a relatively simple item...it can save you a lot of money in repairs down the road.
Make an Inquiry
Hours
Monday

8:00AM - 7:00PM

Tuesday

8:00AM - 7:00PM

Wednesday

8:00AM - 7:00PM

Thursday

8:00AM - 7:00PM

Friday

8:00AM - 7:00PM

Saturday

8:00AM - 5:00PM

Sunday

Closed