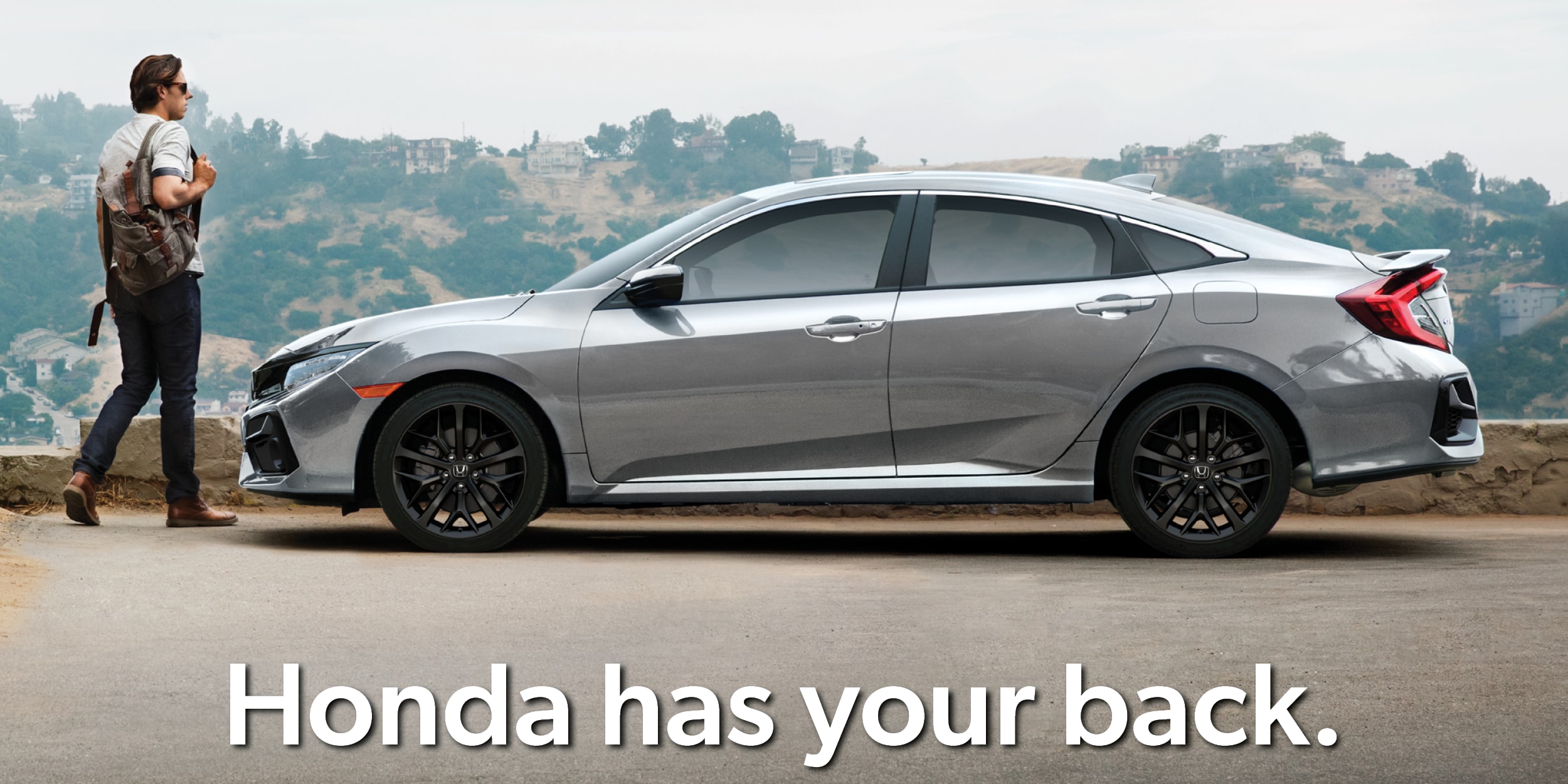 Honda will defer your 1st payment on your new car for 90 days!
During these unprecedented times, Honda wants you to feel comfortable getting into your new Honda. That's why they are deferring your first payment for 90 days, so you can get into the vehicle you need right now without worrying about a huge expense immediately!
Program Parameters:
Program effective with contracts dated March 19, 2020 through April 30, 2020 
Available to all dealers in Alaska, Arizona, California, Colorado, Connecticut, Delaware, Hawaii, Maine, Massachusetts, Montana, Nebraska, Nevada, New Hampshire, New Jersey, New Mexico, New York, North Dakota, Oklahoma, Pennsylvania, Rhode Island, South Dakota, Utah, Vermont and Wyoming. 
Interest will accrue during the deferment
Tier 1 through 8 are eligible for this program, however, each application is subject to credit approval
IGS is excluded from this program
All New Honda vehicles eligible
Honda Financial Services (HFS) will honor contracts up to ten (10) days after program expiration date, provided the credit application has been received by HFS on or before the program end date. Standard credit criteria apply. 
Have a question? Ask us here:
Hours
Monday

8:00AM - 6:00PM

Tuesday

8:00AM - 6:00PM

Wednesday

8:00AM - 6:00PM

Thursday

8:00AM - 6:00PM

Friday

8:00AM - 6:00PM

Saturday

8:00AM - 5:00PM

Sunday

Closed